The Cutting Board
Our Vision, Mission, & Values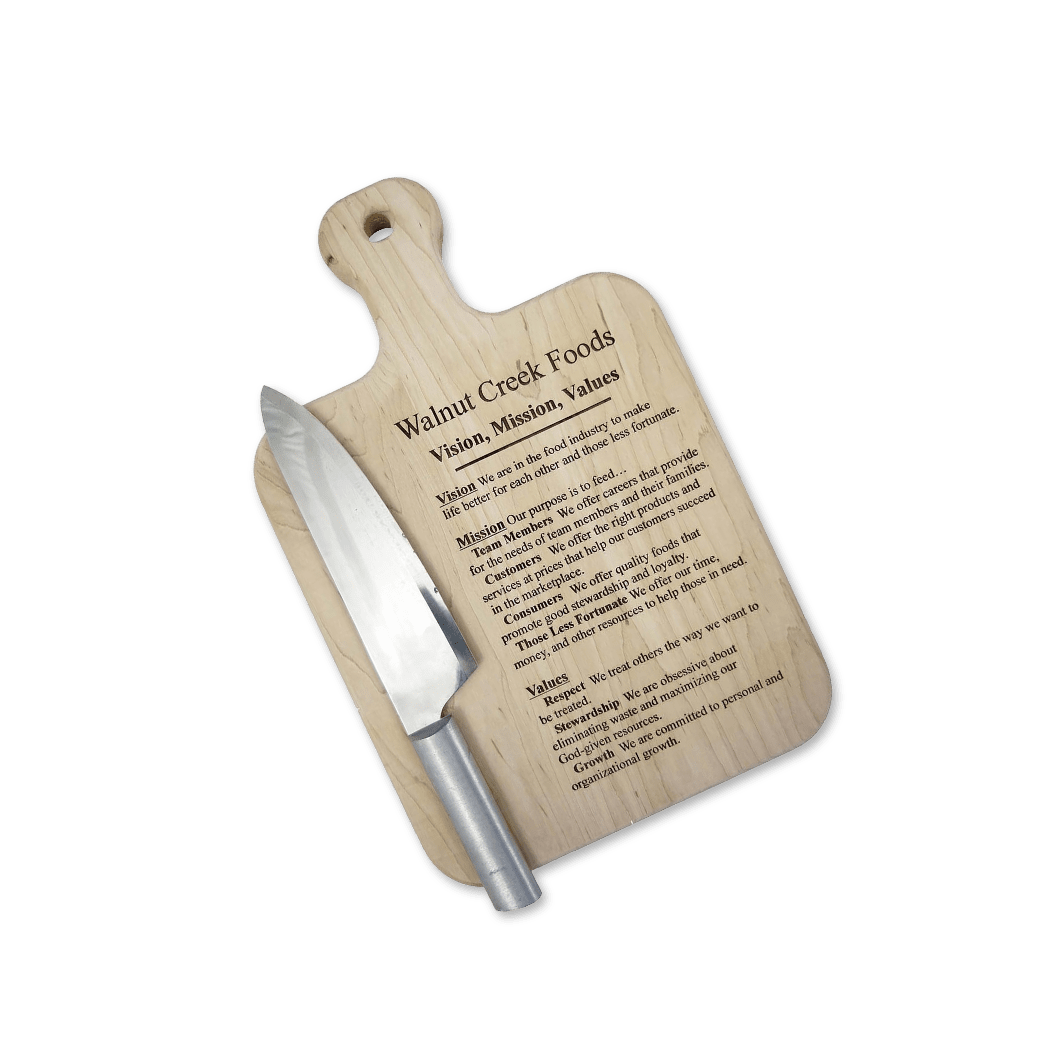 The
Cutting Board Culture
To our team members, the cutting board is something we reference every day. It guides how we make decisions at all levels of the organization, and dictates the type of people we look to hire. We hold each other accountable, and welcome our customers to do the same. If we haven't met your expectations, please let us know.
What We Stand For
Our Vision

We are in the food industry to make life better for each other and those less fortunate.
Our Mission

Our Purpose Is To Feed…
Team Members
We offer careers that provide for the needs of team members and their families.
Customers
We offer the right products at prices that help our customers succeed in the marketplace.
Consumers
We offer quality foods that promote good stewardship and loyalty.
Those Less Fortunate
We offer our time, money, and other resources to help those in need.
Our Values
Respect
We treat others the way we want to be treated.
Stewardship
We are obsessive about eliminating waste and maximizing our God-given resources.
Growth
We are committed to personal and organizational growth.