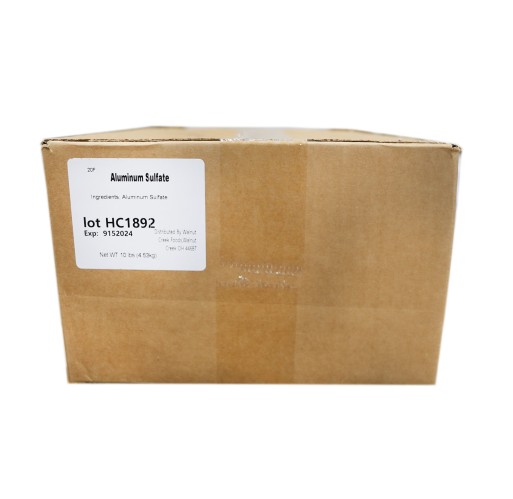 Alum Powder 10 lb
Product Tabs
This powder is used to keep pickles crisp. Alum powder is added during the pickle curing process to ensure a crisp and crunchy pickle every time.
Aluminum sulfate (potassium, ammonium and iron free aluminum sulfate food grate).
Processed on equipment that also processes, Crustacean Shellfish, Eggs, Fish, Milk, Peanuts, Soy, Tree Nuts (Almonds, Brazil; Nuts Cashews, Coconut, Hazel Nuts, Macadamia Nuts, Pecan, Pine Nuts, Pistachio, Walnuts), Wheat.