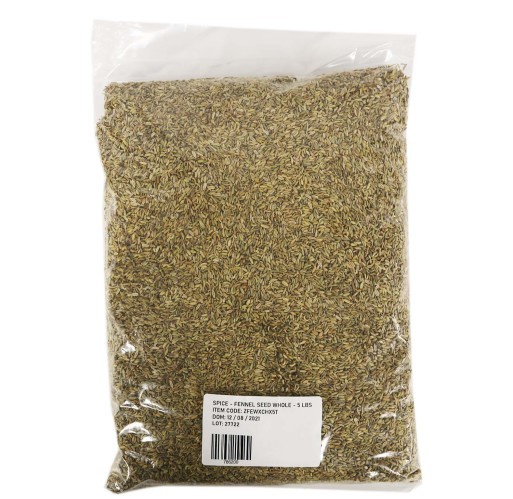 Item # 786200
|
UPC: n/a
|
Pack Size: 1/5 lb
Spice - Fennel Seed Whole 5 lb
Fennel seed is the dried, ripe fruit of Foeniculum vulgare. Fennel is generally grown in Turkey, Egypt, India and China. The oval shaped greenish - yellow - brown seeds have a sweet licorice - like flavor and aroma.
Spice - Fennel Seed Whole 5 lb
Sell sheet of product not found.