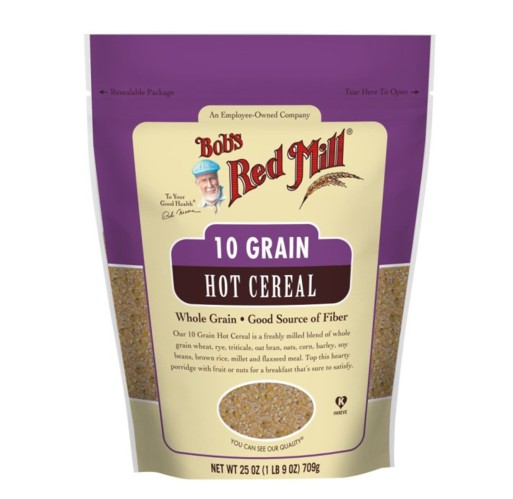 Cereal - 10 Grain Bob's Red Mill 25 oz
Product Tabs
Case Dimensions
8 x 5 x 9.25
Pallet
38 per Layer, 8 High
10 Grain Hot Cereal is a wonderful blend of freshly milled grains, seeds and beans, including whole grain hard red wheat, rye, triticale, oat bran, oats, corn, barley, soybeans, brown rice, millet and flaxseed meal. It makes a hearty, nutritious porridge that is sure to satisfy.
Whole Grain Wheat, Corn, Whole Grain Re, Whole Grain Triticale, Whole Grain Oats, Soybeans, Whole Grain Millet, Barley, Whole Grain Brown Rice, Oat Bran, Flaxseed.
*** Contains: Soy and Wheat.