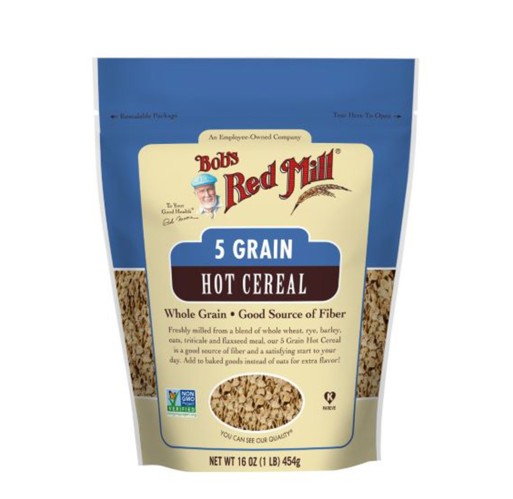 Cereal - 5 Grain Bob's Red Mill 16 oz
Product Tabs
Case Dimensions
8.25 x 5.25 x 9.5
Pallet
38 per Layer, 8 High
5 Grain Rolled Cereal is freshly milled from a blend of premium whole wheat, rye, barley, oats, triticale, and flaxseed meal. Low in fat and a good source of dietary fiber, this flavorful breakfast cereal is a great way to start your day.
Whole Grain Wheat, Whole Grain Rye, Barley, Whole Grain Oats, Whole Grain Triticale, Flaxseed.
*** Contains: Wheat.