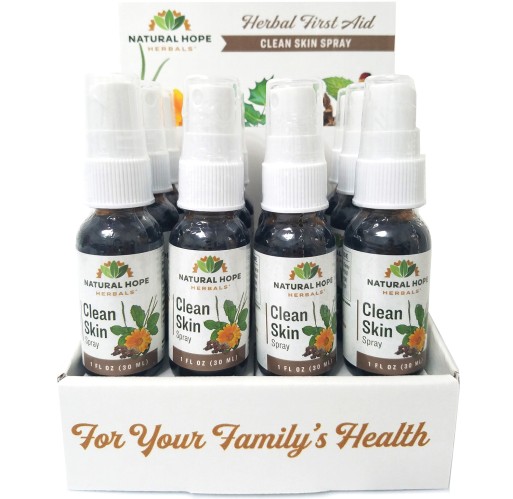 Item # 826620
|
UPC: n/a
|
Pack Size: 12 ct
Clean Skin Spray POP Display
Herbal alternative to hydrogen peroxide in a handy spray bottle. Clean Skin can be sprayed on directly or diluted in a wash. A gauze pad can be soaked with the tincture and applied to the area for continual application.
Suggested use:
Shake gently before using. Spray on to skin as needed. NOT INTENDED FOR INTERNAL USE.
Ingredients
Proprietary Blend of Liquid Extracts: Plantain leaf, Oregon Grape root, Spilanthes herb in flower, Calendula flower, Myrrh resin, Wild Indigo herb, Organic Grain and/or Cane Alcohol, Distilled Water, Vegetable Glycerin, Organic Apple Cider Vinegar.
Clean Skin Spray POP Display
Sell sheet of product not found.
Brand
Natural Hope Herbals