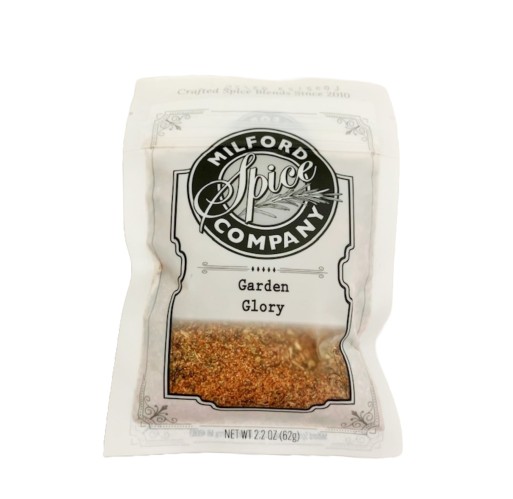 Item # 781182
|
UPC: 850021553166
|
Pack Size: 10/2.19 oz
Garden Glory 10/2.19 oz Milford
Sprinkle on when you're looking for a little pizzazz on your roasted veggies. Especially great with hearty root vegetables like sweet potatoes. Great as a dry rub for chicken too!
Ingredients
Hand Blended Garlic, Salt, Paprika, Onion, Black Pepper, Thyme, Red Bell Pepper, Molasses, Oregano, Serrano Chiles.
Garden Glory 10/2.19 oz Milford
Sell sheet of product not found.
Brand
Milford Spice Company