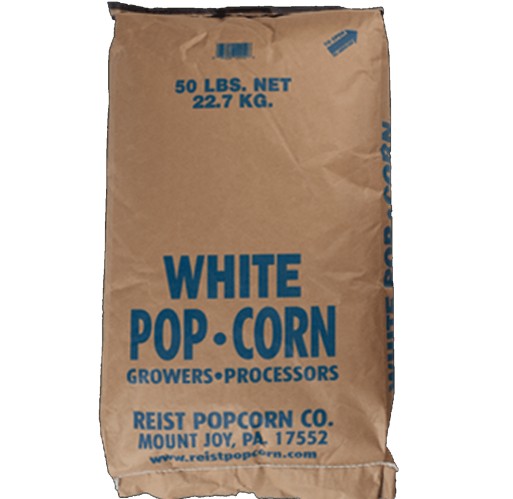 Item # 715107
|
UPC: 85229100526
|
Pack Size: 1/50 lb
Popcorn - White Hi-Pop
Applications: This product is an excellent snack food. It is suited for air, oil, or microwave popping.
Lot Coding: All popcorn produced at Reist Popcorn Company will have a Julian date applied. This date will be 6 digits and represents the date the product manufacturing date. See illustration below.
105912= 1(fume lot number); 059(day of year); 1(2011); 2(Finished Bin#)
Analytical:
Moisture: 13.0-14.5%
Expansion: 34-36 cc
Less than 1% Mechanical Damage
Microbiological: Aflatoxin < 20 ppb.
Packaging: 50 lb. Poly-lined Bag
Shipping & Storage: Shipping and storage temperatures should not exceed 80 degrees F. Storage should be in clean, dry facilities.
Certified Kosher & Pareve.
Popcorn - White Hi-Pop
Sell sheet of product not found.