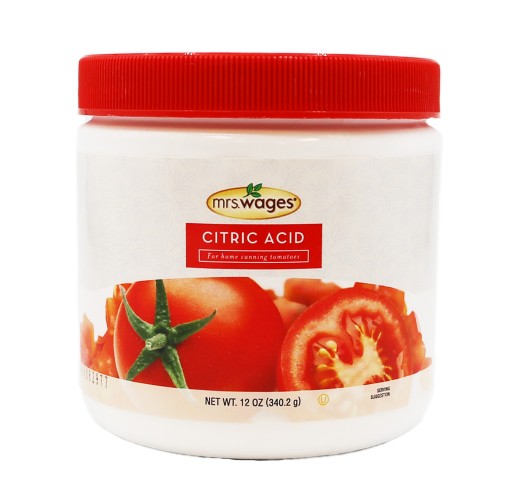 Citric Acid - MW 12 oz
Product Tabs
For home canning tomatoes.
The USDA recommends the addition of citric acid to each jar of canned tomatoes to reduce potential botulism risk.
Although tomatoes are generally thought of as high-acid fruits, a few varieties have higher known pH levels making them more susceptible to the spores of Clostridium botulinum. The addition of Mrs. Wages Citric Acid raises the acidity and lowers the pH.
To ensure safe acidity, add 1/2 teaspoon of citric acid to every quart of tomatoes (for pints, uses 1/4 teaspoon citric acid). The contents of this package will process approximately 50 quarts of tomatoes.
Citric Acid, less than 2% Silicon Dioxide (anti-caking).