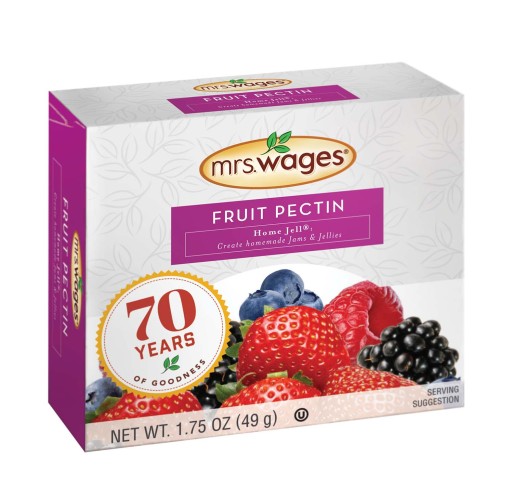 Item # 781802
|
UPC: 72058746810
|
Pack Size: 12/1.75 oz
Fruit Pectin - Home Jell MW
A fruit pectin used in making homemade jams and jellies. The Mrs. Wages® Fruit Pectin Home Jell® and Mrs. Wages® Lite Fruit Pectin Home Jell® take much of the guesswork out of jelly-making, and assure you of the finest results, even if this is your first attempt.
Recipes in each pack include "no-cook" freezer jam.
Ingredients
Dextrose, fruit pectin and fumaric acid.
Fruit Pectin - Home Jell MW
Sell sheet of product not found.