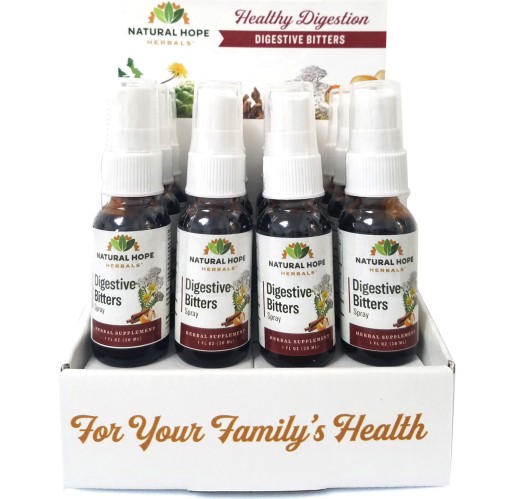 Item # 826618
|
UPC: n/a
|
Pack Size: 12 ct
Digestive Bitters Spray POP Display
Now it's easy to take your Digestive Bitters with you wherever you go so you can use Digestive Bitters when you need it most. To use – simply spray 2-3 sprays into mouth a few minutes before the meal. Slightly modified formula, contains less alcohol than our original Digestive Bitters.
Suggested use:
Spray 2-3 sprays into mouth before meals, or as needed. Store in a cool dry place. Shake well before use.
Ingredients
Fresh Dandelion root & leaf, fresh Artichoke leaf, Bitter Orange peel, Gentian root, Yarrow herb, Yellow Dock root, Angelica root, Ginger root, Fennel seed, Cinnamon bark, Distilled Water, Organic Grain and/or Cane Alcohol, Vegetable Glycerin, Organic Peppermint Essential Oil (less than 0.1%).
Digestive Bitters Spray POP Display
Sell sheet of product not found.
Brand
Natural Hope Herbals