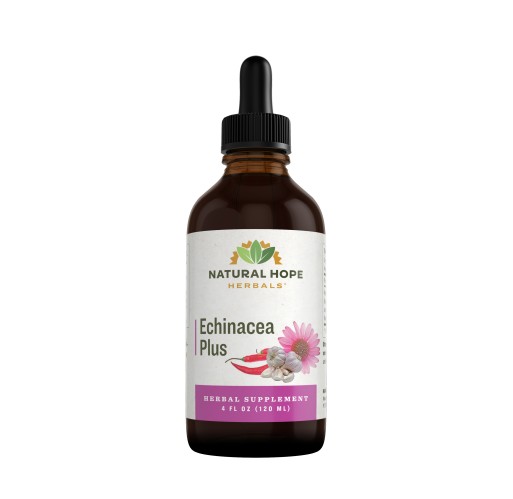 Item # 826206
|
UPC: 819061010251
|
Pack Size: 1/4 oz
Herbal Extract - Echinacea Plus NHH 4 oz
Tingly echinacea, spicy garlic, and hot cayenne give Echinacea Plus a lot of oomph to support a healthy immune system.
Suggested use:
2-3 droppers with water, two to four times daily, or as needed. Store in a cool dry place. Shake well before use.
WARNING:
Consult a health professional before using if you are pregnant, taking a prescription, or have a medical condition. KEEP OUT OF CHILDREN'S REACH.
Ingredients
Fresh echinacea purpurea flower, fresh echinacea purpurea root, echinacea angustifolia root, fresh echinacea purpurea herb, fresh garlic bulb, fresh cayenne fruit, organic grain and/or cane alcohol, distilled water.
Herbal Extract - Echinacea Plus NHH 4 oz
Sell sheet of product not found.
Brand
Natural Hope Herbals