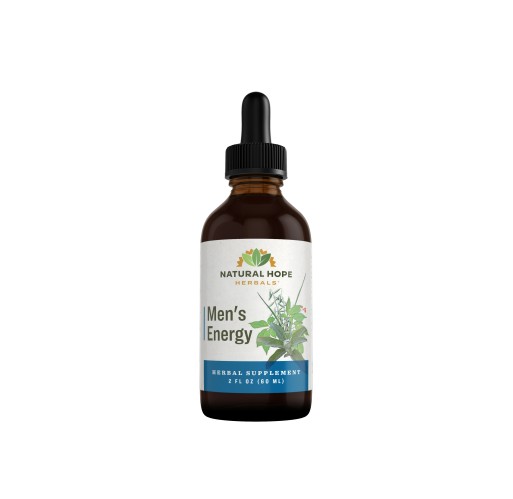 Herbal Extract - Men's Energy NHH 2 oz
Product Tabs
A carefully crafted blend of tonic herbs, Men's Energy is designed to support an overall sense of wellbeing and a man's healthy active lifestyle. As a tonic blend this formula is well suited to address occasional bouts of sluggishness and decreased stamina associated with the natural aging process.
Suggested use:
2-3 droppers with water, two to four times daily, or as needed. Shake well before use.
WARNING:
Consult a health professional before using if you are pregnant, taking a prescription, or have a medical condition. KEEP OUT OF CHILDREN'S REACH.
Fresh milky oat seed, American ginseng root, rhodiola root, ashwagandha root, epimedium leaf, damiana leaf, licorice root, distilled water, organic grain and/or cane alcohol, vegetable glycerin.