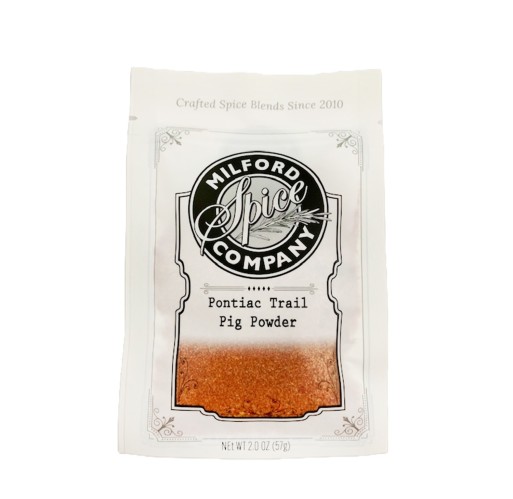 Item # 781190
|
UPC: 850021553005
|
Pack Size: 10/2.01 oz
Spice Blend - Pontiac Trail Pig Powder 10/2.01 oz Milford
An award-winning Memphis style dry rub for pork chops, pork tenderloin, ribs. Mild but flavorful, this is a favorite of many! Great on chicken, too.
Ingredients
Turbinado Sugar, Sea Salt, Paprika, Demerara Sugar, Grains of Paradise, Onion, Garlic, Yellow Mustard Powder, Chili Powder, Black Pepper, Rosemary, Marjoram, Clove, Allspice.
Spice Blend - Pontiac Trail Pig Powder 10/2.01 oz Milford
Sell sheet of product not found.
Brand
Milford Spice Company