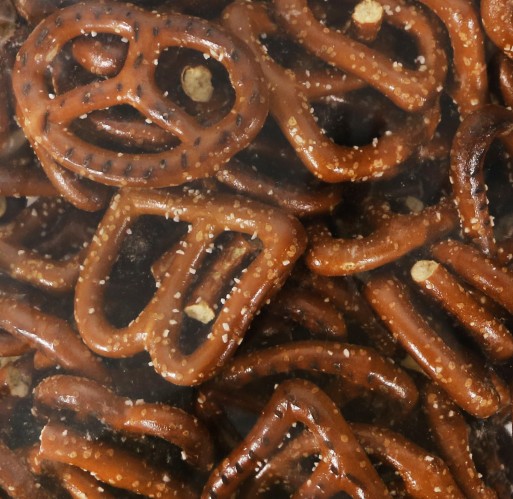 Pretzels - Chris B`s (Tom Sturgis)
Product Tabs
A crispy, crackly pretzel with extra salt and a funny name. Some of these pretzels are in the shape of a pretzel and some are in the shape of the letter B. Both are crispy and delicious!
Choice blended wheat flour, canola oil, malt syrup, yeast, salt, soda.
*** Contains: Wheat.
Processed on a production line that also processes products containing Milk, Soy and Sesame Seeds.