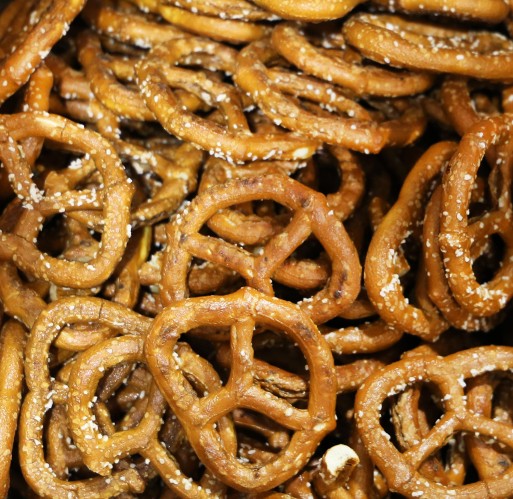 Pretzels - Crunchzels (Tom Sturgis)
Product Tabs
Case Dimensions
10.625 x 9.4375 x 13.875
Pallet
16 per Layer, 5 High
These pretzels are gnarly, hard and tasty. Sturgis has been baking Crunchzels since 1998. Since these pretzels are so hard, they may break during shipping but they still taste just as good.
Choice blended wheat flour, salt, canola oil, yeast, malt syrup, soda.
*** Contains: Wheat.
Processed on a production line that also processes products containing Milk, Soy and Sesame Seeds.