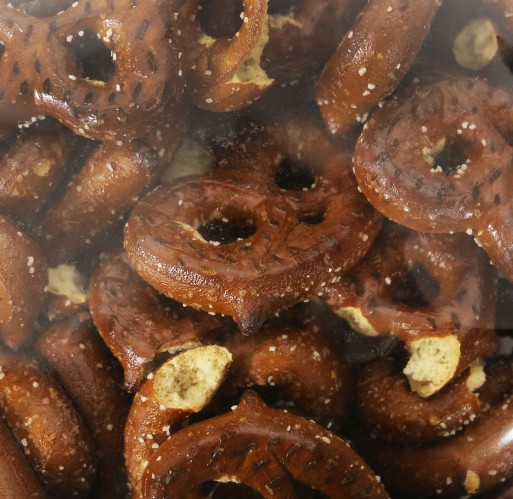 Pretzels - Sourdough (Tom Sturgis)
Product Tabs
Case Dimensions
10.5 x 9.5 x 10.25
Pallet
16 per Layer, 5 High
Different than other pretzel varieties, They're crunchy... They're bursting with flavor.... And they're addicting! When working with sourdough our bakers experience a lengthy, more labor-intensive baking process than required with other pretzel varieties. Worth the hard work, though, these delicious concoctions will take your pretzel snacking to a whole 'nother level.
Choice blended wheat flour, malt, yeast, salt, vegetable shortening (contains one or more of the following: corn canola, cottonseed, sunflower, soybean oil), soda.
*** Contains: Wheat.
May contain Milk and Soy.