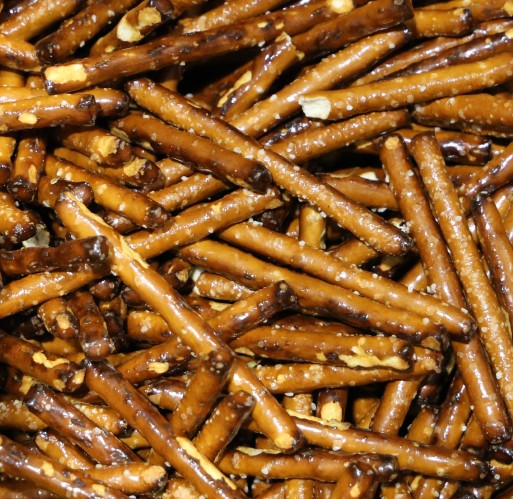 Pretzels - Thick Sticks (Tom Sturgis)
Product Tabs
Case Dimensions
10.625 x 9.4375 x 13.875
Pallet
16 per Layer, 5 High
These Thick Stiks are great for dipping into any sauce, dip, or condiment you can imagine, even ice cream. We sell dipping mustard in our store to go along with these pretzels. And of course, they are terrific eaten straight out of the bag.
Choice blended wheat flour, canola oil, malt syrup, corn syrup, soda, yeast, salt.
*** Contains: Wheat.
Processes on a production line that also processes products containing Milk, Soy and Sesame Seeds.